Pet Society's official blog has posted the sneak peek for this week's Olympian theme!
Personally we've been waiting for a Greek theme for a very long time and the items are absolutely beautiful! Here are just a few:
In addition to the Greek items, Pet Society will release a special collection for
the Duanwu Festival
(in Chinese, 端午節), also known as
Dragon Boat Festival
. This festival takes place on the fifth day of the fifth month of the lunar calendar, and is also called
Double Fifth
. In 2010 on June 16. The activities of the celebrations include eating rice dumpling
zongzi
and racing dragon boats. Here are a few of the Dragon Boat Festival items: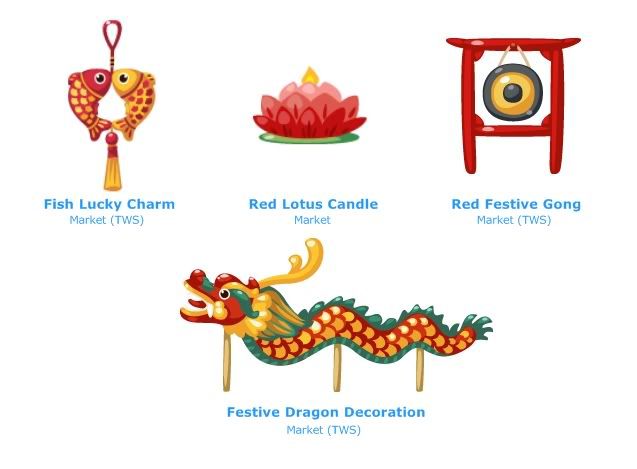 Pet Society's official blog also reports some game updates this week and a new activity-- treasure hunting!
"Starting Monday, your pets will be able to
Dig for Treasure
! That's right! After a long day of fishing at the pond, or running races at the Stadium.. if your pet still has an itch it can't scratch, and continues to long for adventure you can head over to the
Town Forest
to start digging for rare treasures," or so reports the official blog.
To see the full collection of this weeks items to be released on Monday and read more about treasure hunting, visit
Pet Society's official update.